I am so glad it's the weekend! I'm nursing a horrible cold and could definitely use the rest! But first my top five laughs from the week.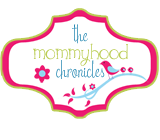 1. I am a nursing momma, and have nursed both my babies. Which brings me to Miss Jillian and her doll. Today while fixing lunch she had her Dora doll, treating her like her baby. She told the doll, "I going to feed you with my boobie!" Then she said, "look mommy, I nursing my baby, she's drinking my milk!" I was one proud momma!!
2. Wyatt has a toy loader that does all kinds of cool things. One button plays rock like music. Every time someone, mainly his sissy, pushes the button, he starts dancing and shaking his head all at the same time. So cute!
3. We were watching Shrek Ever After the other day, when Jillian asked me, "Mommy, why he call him yogurt?" I told her I didn't know what she meant. Then it dawned on me, Shrek is an Ogre, and she thought they were calling him yogurt! From then on she thought it was funny to say yogurt!
4. Wednesday morning Jillian and I made blueberry muffins, she loves to make muffins! When they were done and cooled I put one on a plate for her on the coffee table. Wyatt had finished off a whole banana, a muffin and some multi-grain cheerios, so I put him down to play. Seconds later I hear Jillian scream, "Someone ate my muffin!" Yep, her brother had palmed it and was downing it! I told her to put the next one up high so he couldn't reach it!!
5. Jillian and I were playing a little rambunctious one night and I picked her up by her feet. When I sat her down her hair was all in her face and she looked up at me and said, "Mommy, you messed up my hair!" Well excuse me, Miss Priss!!
As always I'm linking up with Melissa at
The Mommyhood Chronicles.
If you have funny things happen that you want to share, come link up!
Happy Weekend!!